Volleyball Superleague 2024 standings (preliminary or group stage, qualifying matches and playoff round) among women's and men's teams.
---
#Volleyball #PariSuperleague #RussianVolleyball #SuperleagueVolleyball
---
Volleyball Superleague 2024 table
Transcript of abbreviations: Pl – place; GP – number of games played; PTS – points scored by the team; W – number of wins;  L – number of losses; Sets – won and lost sets.
Recommended: Volleyball Highlights
Volleyball Superleague 2024 is the 33rd Russian volleyball championship, which will be held from October 11, 2023 to May 2024. The men's league will feature 16 teams (15 from Russia and 1 team from Belarus) and the women's league will feature 14 teams.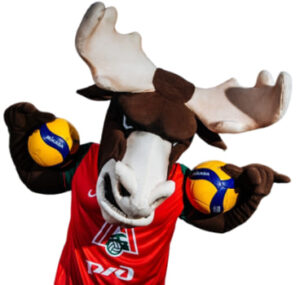 The Russian Volleyball Championship is a multi-stage championship with several stages. In the first stage, each club will play two games in two rounds (on its own court/on the opponent's court) as part of the preliminary stage.
In the preliminary stage games, teams can earn 3 points for a 3:0 or 3:1 win and 2 points for a 3:2 win. A 2:3 loss will earn 1 point, and a 0:3 or 1:3 loss will earn 0 points. If a team does not show up for the game, 1 point will be deducted.
In the standings, teams are ranked according to points, games played and goals scored. Based on the results of 30 rounds, the teams ranked 1-4 in the men's league qualify for the playoffs, while the teams from 5th to 12th place will additionally play a qualifying round in a series of up to two wins (with a golden set of up to 15 points).
In the Women's Superleague, there is no qualification and the top eight teams directly qualify for the ¼ finals. The quarterfinal matches are played in a series to 2 wins, and the ½ and final in a series of matches to 3 wins.
The teams ranked 9-16th in the men's league and 9-14th in the women's league play the final round. According to the results of the round, the worst teams leave the Super League, and the 15th in the men's league and 13th in the women's league (the second teams from the end) play transitional matches up to 3 wins with the second teams of the Higher League "A".
Among men's teams the most titled is "Zenit" (10 titles) and "Belogorie" (8 titles). Among women's teams, the most successful are Uralochka-NTMK (14 titles) and Dynamo Moscow (8 titles).
Volleyball Superleague clip
Volleyball Superleague Archive: